Ingrid-Pastl Dickenson, BRCP EMR, Electromagnetic Pollution Consultant, is the Founder of the 'Energy Medicine Practice' and has been active in the field of Energy Medicine since 1984 as a practitioner, writer and lecturer. As a researcher into the biological effects of electromagnetic pollution, she acts as Special Advisor on Electromagnetic Pollution to The British Register of Complementary Practitioners. She was Director of Scientific Studies for  Mast Sanity before starting hese-uk , was invited on the board of Advisors for the German Kompetenz Initiative and now runs the Bio Electromagnetic Research Initiative www.bemri.org.

As the originator of the 'Earthbreathing' technique, she was invited to present her work at the 1993 Annual Conference of the 'International Association on New Science' in Denver, Colorado, USA, and wrote a scholarly paper on this subject. 

Ingrid is trained in Colour Therapy, Psychosynthesis Counselling, Reiki, Oneiric (Dream)Therapy, Communication Skills with children, Group Facilitation and Electro Crystal Therapy. 

She is a Member of the British Register of Complementary Practitioners, the Scientific and Medical Network and former Associate Member of The Royal Society of Medicine*. 

In 1995, she was the first in the UK to discuss the effects of mobile phone frequencies on Channel One TV News and wrote a paper covering her research for Merton Council's Environment Forum. 

Since then she has been discussing health effects relating to pulsed microwaves radiation from mobile telephony on ITV, BBC and Sky TV as well as LBC radio programmes. 

Her main aim is to develop new ways to protect us from the effects of electromagnetic pollution which centres on research into electro-magnetic bio-compatibility. 

* Due to The Royal Society of Medicine's inability to acknowledge the effects of electromagentic pollution (despite Ingrid's multiple contacts to them) Ingrid decided to cancel her subscription in early 2012.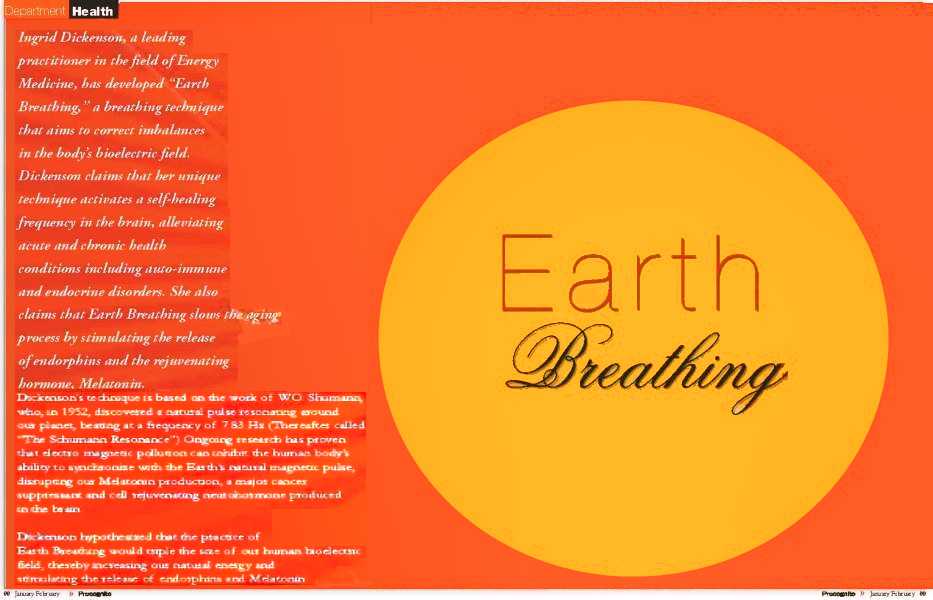 Article from Precognito Rev 22 January-February 2009. (N.B. Original graphics from magazine article removed by order of iStockphoto.com)